Editorial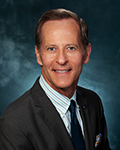 May 2017 Vol 10, No 3 - Editorial
Millennials now make up more than half of the white-collar workforce in our country. I have recently written elsewhere about their influence, and their potential to make a tremendous contribution in the near future.
Web

Exclusives

"Maintenance therapy is an important part of a cancer treatment regimen for patients who have responded positively to a primary treatment," said Richard Pazdur, MD, Acting Director of the FDA's Center for Drug Evaluation and Research and Director of the FDA's Oncology Center of Excellence. "Zejula offers patients a new treatment option that may help delay the future growth of these cancers, regardless of whether they have a specific genetic mutation,"
Featured

Video
Dr. Valérie Vilgrain discusses SIRT Y-90 and the results of the SARAH trial.