June 2018 Vol 11, No 4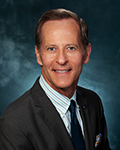 I've read more than my share of official reports decrying the current state of our ailing healthcare system. Indeed, it's tantamount to an occupational hazard. Rarely have I read such a scathing, even damning, public report from an irrefutable source such as the National Academies of Sciences, Engineering, and Medicine. I therefore wish to discuss that consensus study report, titled "Making Medicines Affordable: A National Imperative."
Adam C. Powell, PhD
,
Stephen E. Price, DPT, MBA
,
Khoa Nguyen, MS
,
Gary L. Smith, MS
,
James W. Long, BSBA
,
Uday U. Deshmukh, MD, MPH
For much of modern history, physicians have made decisions about patient care by consulting their peers and by using rule-based approaches. Specialists have been consulted throughout history and became a necessity in the 1800s, as medicine became more complex.
Standardized Documentation Can Improve Diagnostic Testing Decisions for Patients with Cardiovascular Disease
Nicole D. White, PharmD, CDE
,
Thomas L. Lenz, PharmD, FACLM
,
Maryann Z. Skrabal, PharmD, CDE
,
Jessica J. Skradski, PharmD
,
Louis Lipari, PharmD candidate
Cardiovascular disease (CVD) remains the leading cause of death in America, resulting in approximately 610,000 deaths each year. The prevalence of CVD in the United States is increasing.
Influencing Patient Outcomes Through Enhanced Multidisease-Focused Interventions
Machaon M. K. Bonafede, PhD, MPH
,
Donna McMorrow, BS
,
Clare Proudfoot, PhD
,
Shraddha Shinde, MS, MBA
,
Andreas Kuznik, PhD
,
Chieh-I Chen, MPH
This retrospective analysis is based on inpatient medical claims, outpatient medical claims, and pharmacy claims from the Truven Health MarketScan Commercial Database. The database includes claims for approximately 35 million employees and their dependents in fee-for-service and managed care health plans.
The following summaries represent a small sample of the many real-world, evidence-based studies presented at the 30th Annual Meeting of the Academy of Managed Care Pharmacy (AMCP), April 23-26, 2018, in Boston, MA.
A quick overview of new drugs and new indications related to oncology therapies approved by the FDA between January and April 8, 2018.