October 2017 Vol 10, No 7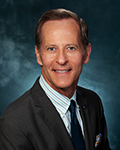 I'm confident that many of our readers are familiar with the Biotechnology Innovation Organization (BIO), "the world's largest trade association representing biotechnology companies, academic institutions, state biotechnology centers, and related organizations across the United States and in more than 30 other nations."
Burton S. Brodsky, MD
,
Gary M. Owens, MD
,
Dennis J. Scotti, PhD, MBA
,
Keith A. Needham, BS
,
Christina L. Cool, MPH
Ovarian cancer is the eighth most common cancer among women, but ranks fifth in cancer-related causes of death, the majority of which are detected in late stages, after the cancer has metastasized.
Economic Impact of Using Tests to Guide the Treatment of Patients with Ovarian Cancer
Michael S. Broder, MD, MSHS
,
Tiffany P. Quock, MS, PhD
,
Eunice Chang, PhD
,
Sheila R. Reddy, PhD, RPh
,
Rajni Agarwal-Hashmi, MD
,
Sally Arai, MD
,
Kathleen F. Villa, MS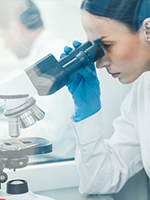 Cancer is costly. As new cancer therapies become available that extend survival, and as the US population ages and continues to grow, the cost of cancer care is estimated to reach almost $158 billion in 2020, according to the National Cancer Institute.
More Data Analysis Is Needed to Improve Outcomes, Lower Costs, and Maximize Appropriate Resource Use