December 2016 Vol 9, No 9
Of course, real peace is priceless. Seeking true peace is at the center of our Judeo-Christian heritage. Alas, I am not speaking about this kind of peace, but rather I am referring to the hard work of a team of persons at Jefferson University Hospital, or the Pharmacoeconomics and Cost Effectiveness (PEACE) Committee.
Thanh-Nghia Nguyen, DrPH, MPH, MBA
,
Jeffrey Trocio, MPH
,
Stacey Kowal, MS
,
Cheryl P. Ferrufino
,
Julie Munakata, MS
,
Dell South, PharmD
The healthcare system in the United States is evolving as a result of the increasing availability of real-world data and the influence of value-based policy and quality initiatives.
Hypothesis Generation: An Essential Component of Informed Healthcare Management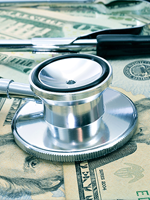 The implementation of the Affordable Care Act (ACA) introduced significant changes to the healthcare landscape that have affected patients, providers, and payers.
Prostate cancer is the second most common invasive cancer diagnosed among men worldwide, and the most common cancer diagnosed in developed regions of the world, with an estimated age-standardized rate of 63 cases per 100,000 person-years.
Molecular Tests May Aid Clinical Decision-Making and Reduce Healthcare Costs
Steven R. Feldman, MD, PhD
,
Bernard Goffe, MD
,
Gary Rice, MBA
,
Matthew Mitchell, PharmD, MBA, FAMCP
,
Mandeep Kaur, MD, MS
,
Debbie Robertson, MS, RDN, LDN
,
Debra Sierka, PharmD
,
Jeffrey A. Bourret, PharmD
,
Tamara S. Evans, PharmD, MPH, BCPS
,
Alice Gottlieb, MD, PhD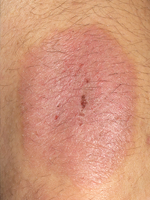 The increasing prevalence of noncommunicable chronic diseases is widely recognized as a significant challenge to US and global healthcare.
The Challenge of Managing Specialty Drugs for Psoriasis
The goal of biosimilar manufacturers is to create a drug that features a chemical structure that is extremely close to or the same as the reference or originator drug, demonstrating sufficiently similar morphology and clinical efficacy and safety outcomes that are essentially the same as the reference drug.